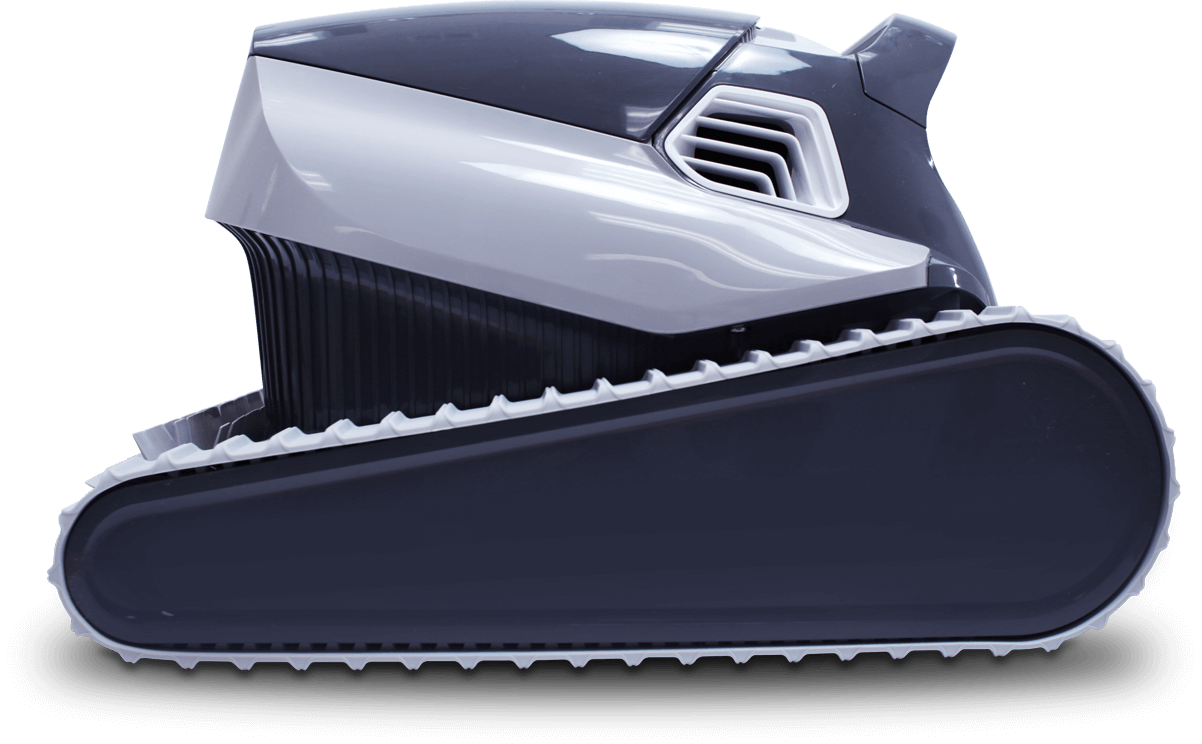 The Dolphin Max-Series
Updated for 2023, the Dolphin Max-Series delivers on perfecting pool robots and their performance. These robotic pool cleaners are equipped with a Gen-2 MaxBin™ and all include NanoFiltration™ compatibility.
Record Breaking Cleaning Time & Capacity
Reducing the task to mere seconds, cleaning a Max-Series™ robot is now effortless—eliminating the struggle that often accompanies pool cleaner maintenance. Utilizing just one hand, you can seamlessly attend to the filtration bin. A quick lift of the top panel unveils a conveniently situated handle that springs into view. With a straightforward motion, you can access the single trap door on the top-loading Max-Series™ robots. This grants access to the MaxBin, which can be effortlessly emptied by tipping out its contents. In the presence of fine debris, a swift spray from a water hose will effectively remove these minute particles.
The chore of emptying the Quantum is now a clean-handed endeavor. The preceding Dolphin filter generation necessitated the disassembly of two smaller cartridges and engagement with six individual parts. Often requiring a spray-down with a water hose, the process would result in a mess. The Max-Series™, designed with convenience in mind, introduces a straightforward solution. With a simple one-handed action, the trap door opens, and the handle emerges. Consequently, the MaxBin can be swiftly emptied by tipping its contents out. The era of messy and time-consuming clean-ups is firmly in the past.