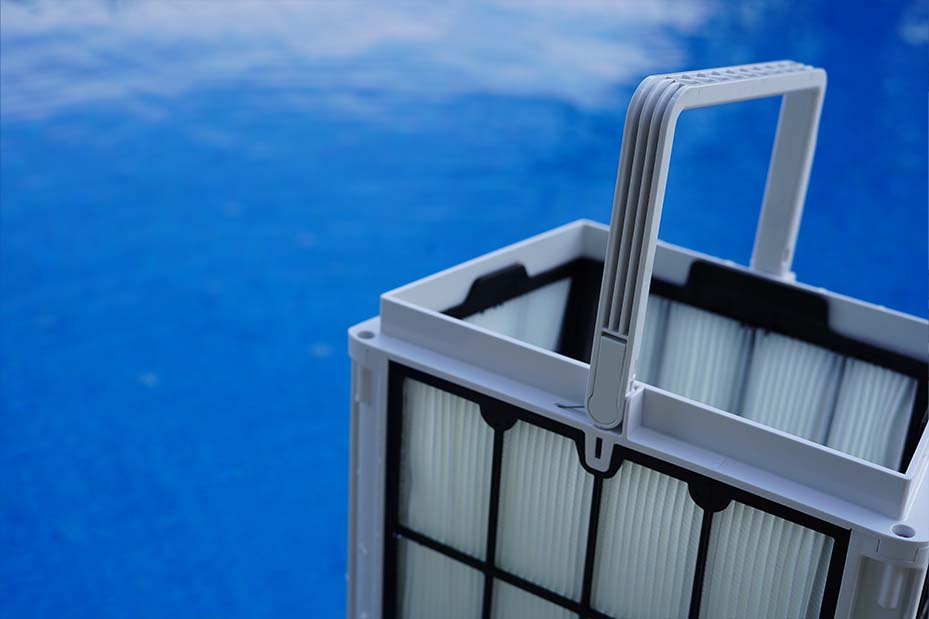 Our Largest Filters Ever.
Introducing MaxBin™, a second-generation update to the standard filters, the Max-Series™ stands apart from all other robotic pool cleaners. This major design change involves massively sized debris bins, distinctly differentiating it. The previously present twin smaller filters have now been replaced by a substantial top-loading debris bin.
MaxBin, as explained by the engineers who conceptualized it, was a direct response to consumer feedback. Previous models like the Dolphin Nautilus CC Plus utilized two smaller filters and a total of six parts. The necessity to disassemble each filter for cleaning was consistently problematic. Now, for the first time, disassembly is completely unnecessary. This innovative next-generation design not only reduces the steps involved in cleaning the robot but also accelerates the cleaning process by 80%. Additionally, the new design facilitates a tidier debris disposal process, as the number of touch points during cleaning has been diminished from six to a solitary one.
It's Never Been Easier
Cleaning a Max-Series™ robot has been reduced to just seconds—no more struggling to clean a pool cleaner. Using just one hand, you can effortlessly clean the filtration bin. Lift the top panel to reveal a convenient handle that pops up. In a simple motion, open the single trap door in the top-loading Max-Series™ robots. This reveals the MaxBin, which can be easily emptied by dumping its contents. If there's fine debris, a quick spray with the water hose will remove the small particulate.
Emptying the Quantum no longer requires you to get your hands dirty. The previous generation Dolphin filters demanded opening two smaller cartridges and touching six parts. Each one might need to be sprayed off with a water hose, making the process messy. Engineers designed the Max-Series™ with convenience in mind—simply open the trap door with an easy one-handed motion, and the handle pops up. Now, grab and empty the MaxBin by dumping its contents. Messy and time-consuming clean-ups are a thing of the past.